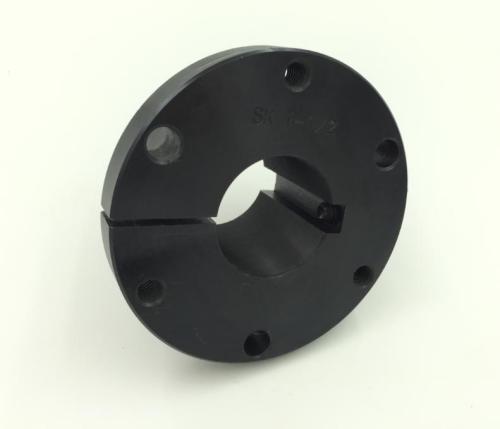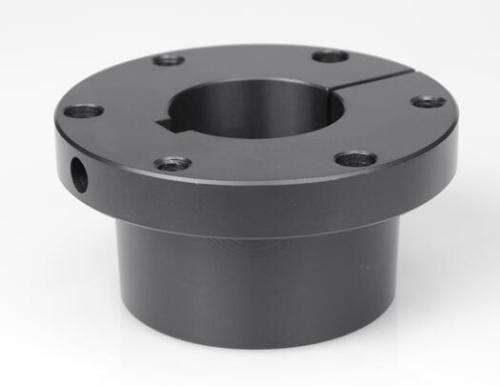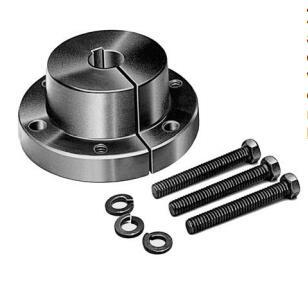 Martin Catalog QD Bushing SK 5/8"
Model

Martin Catalog QD Bushing SK 5/8"
Item specifics
Product

QD SK 5/8"
Material

steel
Catalogue

Martin
Bore Type

standard
surface

Blackoxided
Description
Martin Catalog QD Bushing SK 5/8"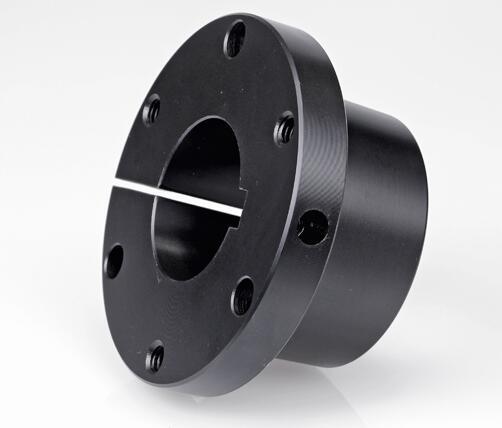 Martin Catalog QD Bushing SK 5/8"
The taper-bored "QD" sprocket easily fits over the tapered hub and tightening of the cap screws produces a tight press fit on the shaft. The sprocket part is easily removed from the hub by using the pull-up bolts as jack screws in the holes tapped in the rim of the sprocket.
Zhijiang Sprocket factory has been making all kinds of Martin Catalog QD Bushing and sprockets for American customers more than 20years, material including steel C1045, SUS304, Casting.
If you need products details information, please contact us.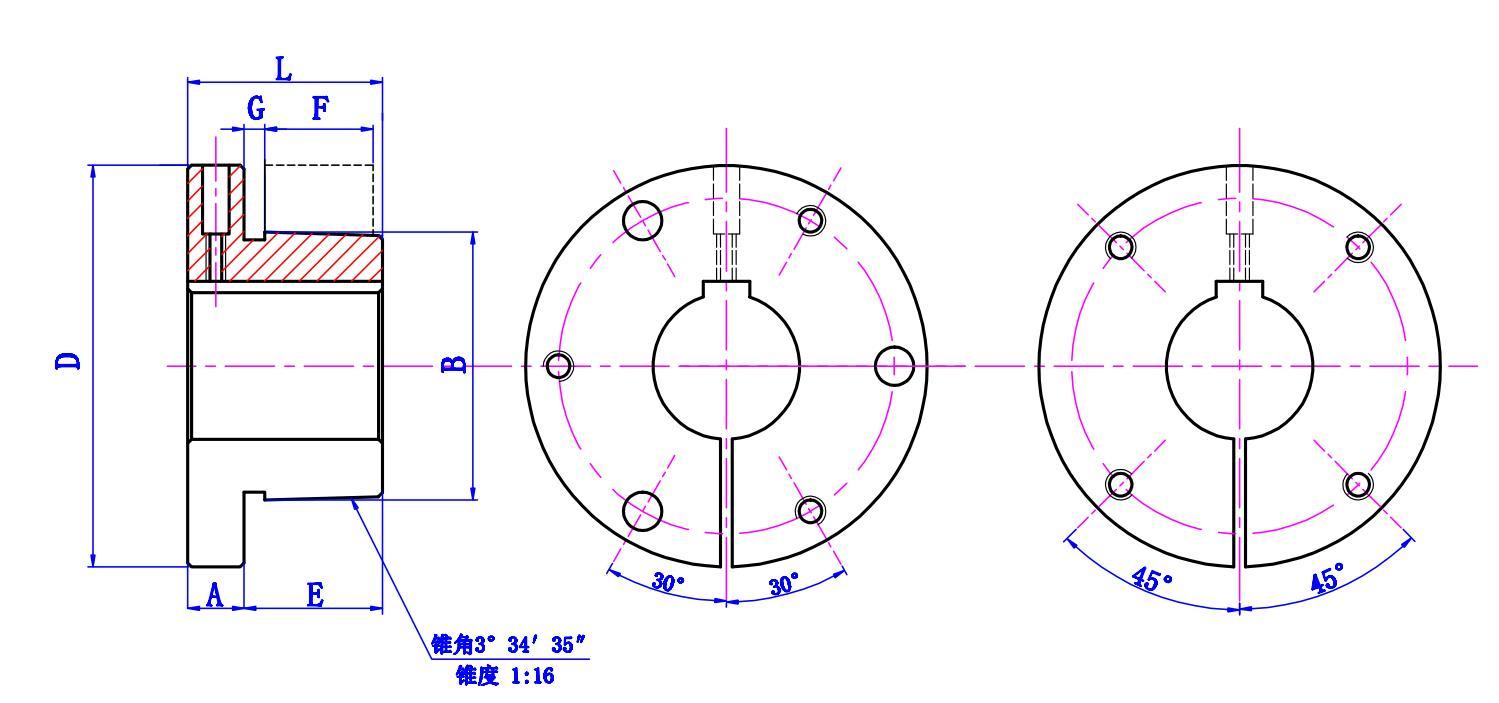 | | | | |
| --- | --- | --- | --- |
| Bushing | SK | Weight | 2.00Ls |
| Material | Steel | Bore | 5/8" |
| A | 0.563" | B | 2.812" |
| D | 3.875" | E | 1.375" |
| F | 1.25" | G | 0.125" |
| L | 1.125" | Keyway | 1/4" |
| SetScrews | 5/16"-18 | CapScrews | 3-5/16"X2 |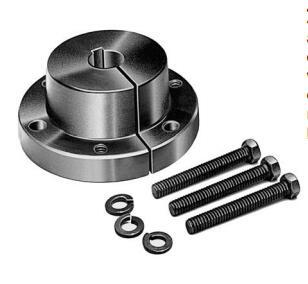 1.
Be sure the tapered cone surfaces of the busing and the inside of the sprocket hub are clean.
2.
Place bushing in sprocket, sheave, pulley or other QD parts.
3.
Place cap screws and lock washers loosely in pulling holes. Bushing remains fully expanded to assure sliding fit on shaft.
4.
With key on shaft, slide sprocket to desired position on shaft. Be sure heads of cap screws are on outside.
5.
Align sprocket. Tighten screws alternately and progressively-until they are pulled up tight. To increase leverage, use wrench or length of pipe. Do not allow sprocket to be drawn in contact with flange of bushing; there should be a gap from 1/8" to 1/4"
Caution:
When mounting screws, apply pressure by hand only. If extreme tightening forces are applied, bursting pressures will be created in the sprocket hub. There should be a gap of 1/8" to 1/4" between the face of the sprocket hub and the flange of the QD bushing. The gap must not be closed. If the gap is closed under normal tightening, the shaft is seriously undersized.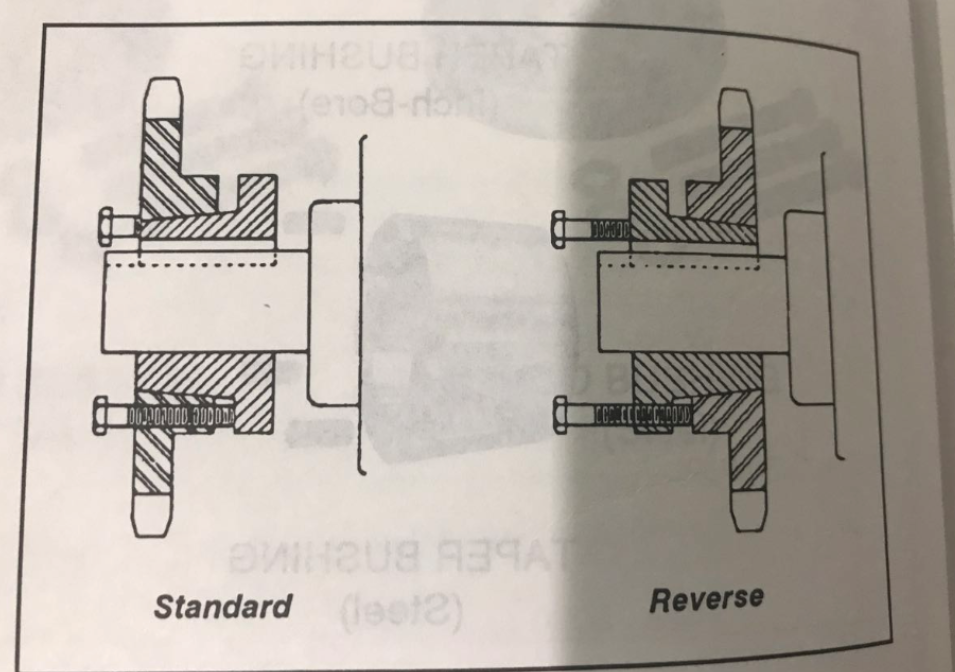 Removal
1.
Loosen and remove cap screws
2.
Insert cap screws in tapped removal holes;
3.
Tighten inserted screws until sprocket is loose on shaft;
4.
Remove sprocket from shfat
Contact Information
Contact: Jimmy
Mail: info@zjsprocket.com/jimmy@zjsprocket.com
what app:+86 13588027172
Mobil: +86 13588027172
wechat:zjsprocket
Facebook: smartbhz@gmail.com